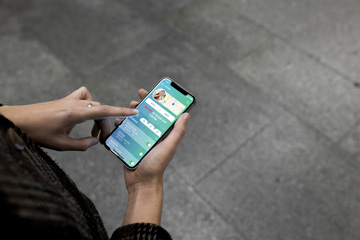 (NewsUSA)

 – Online technology has many potential benefits for children and teens, but recent news about online platforms contributing to physical and mental health issues highlight the importance of educating youth about smart internet use and good digital citizenship.Some of the problems associated with excess internet use include: increased depression and anxiety, self-harm, cyberbullying, body image issues, and obesity.Other effects include sleep and vision problems.Finally, some parents report that their children and teens are becoming disconnected from real-world relationships with friends and family.Managing online time and blocking access to inappropriate content can help address these problems without losing the benefits of internet access. The OurPact app is a free tool for parents to help them not only protect their children online, but teach them how to be savvy internet users themselves.Key features of the OurPact app include:
Multitasking. The app is customizable with separate management preferences for different children, or harmonious control of multiple devices used by a single child.
Rule-making. The App Rules section of OurPact lets parents know all the apps installed on their children's devices. Parents can block specific apps, or set different rules for different apps, educational vs. games or social media.
Timing. The screen time allowance feature encourages personal responsibility by allowing children to budget screen time throughout the day on their own, or parents can set the budget.
Blocking. Excessive texting can interfere with homework or mealtime; OurPact allows for limiting iMessaging and SMS using schedules, allowances, or manual blocks.
Filtering. A web-filter feature gives parents peace of mind by keeping adult content off iOS child devices.
Locating. The app can serve as a family locator that works for families of any size, and can serve to keep tabs on kids' whereabouts, coordinate pickups, or find lost devices. Parents also can set up geo fences around specific locations so they are alerted when a child reaches school, home, or Grandma's house.
In addition, OurPact allows parents visibility into their child's online activity via automated screenshots — periodic, on-demand, or private gallery — encrypted for maximum security. OurPact is available via the App Store and Google Play. Visit ourpact.com to learn more and sign up.